LEED Buildings

Platinum Rated Buildings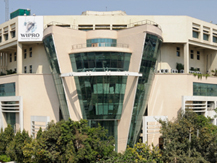 Wipro Technologies, Gurgaon
Wipro Campus, Gurgaon is a
Platinum Rated LEED
certified Green Building
by IGBC (under the umbrella of USGBC). The main focus of the design is the inverted cone, strategically located at the cross junction of two roads to give visibility to the building. A key highlight of the building is a controlled, open to sky landscape courtyard that will contribute towards keeping the building cool during summers. All open office spaces overlook the courtyard, thus allowing good access to daylight.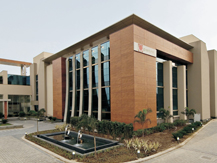 Patni Knowledge Center, Noida (Block A)
Patni Campus, Block A
is situated in suburban sprawl of Noida and is the
Second Largest Platinum rated LEED Certified Green Building by the IGBC
(Indian Green Building Council, under the umbrella of USGBC), the highest form of honour to be bestowed by the council. The building is designed around two beautifully landscaped courtyards with water bodies, plants and sculptures as visual nodes, which enhance and bind the space.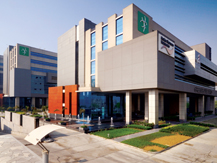 Green Boulevard, Noida
Green Boulevard
is the
World's Largest Platinum rated LEED
certified Green Building from USGBC
(United States Green Building Council) in Shell & Core Category . The Building is a multi-tenant project that is based around the concept of creating a congenial campus like environment, where every tenant can share common areas, facilities and still retain their privacy.